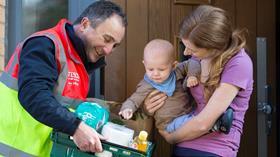 Tesco scooped the title of Grocer of the Year at this year's Grocer Gold Awards, the Grocer reports.
The award comes after the UK's biggest retailer said goodbye to CEO Dave Lewis, who led the chain back from the brink in 2014, when it was rocked by a financial crisis.
The Grocer judges were impressed with its relentless focus on customers and back-to-basics approach, which saw Tesco win back the loyalty and even the affection of customers, the Grocer writes.
The award capped a great week for Tesco, which also won the battle of lockdown to be crowned Britain's Favourite Supermarket 2020, following its response to the coronavirus pandemic, the article says.
A panel of more than 5,000 shoppers found Tesco had responded better than any of its rival to the crisis, while improvements in the quality of its fresh food operation also put it ahead of the field in areas non-Covid.