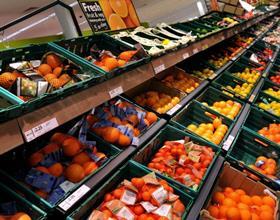 Tesco has announced the sale of its 20 per cent stake in Gain Land to a subsidiary of its joint venture partner, China Resources Holdings.
Britain's largest retailer is set for a windfall of around £275million from the sale of its Gain Land shares, with Tesco's share price rising 0.52 per cent following the news.
Gain Land is the Chinese joint venture with China Resource Holdings (CRE) established in 2014. The deal saw Tesco combine its 131 outlets in the China with CRE's 3,000 stores.
Tesco stated the disposal of the shares will allow them to "further simplify and focus the business on its core operations".
The transaction will be tied up on 28 February.