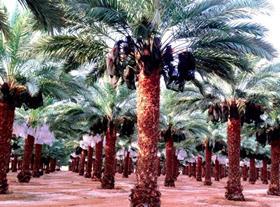 Tesco is to stop selling products originating from the disputed Israeli/Palestinian West Bank territory.
The move, effective as of September, comes at the height of renewed tensions between Israel and Gaza-governing Hamas, but Tescoclaims the ban on produce such as dates - which are grown in Israel but packed in the West Bank - is not politically motivated and unconnected to the conflict.
The decision was part of a "regular product review process", a spokesperson for the UK's leading supermarket said.
Meanwhile, Blackburn-based not-for-profit group Youth On A Mission staged a peaceful protest outside the Tesco superstore in Hill Street, Blackburn, on Sunday (27 July), calling on customers to boycott the retailer because it stocks Israeli goods.
Tesco told the Lancashire Telegraphthat, akin to all major UK retailers, it sources some of its products from Israel, and that these products are clearly marked with the country of origin so customers can make informed choices about what to buy.