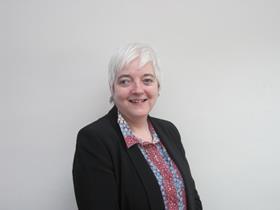 The Food Chain is launching an urgent Winter Food Drive to support some of the most vulnerable people and their families at a time of rising costs and ongoing Covid uncertainty.
The charity is currently supporting 200 people living with HIV from all over London who are not able to provide enough food for themselves and their families. People are referred to The Food Chain at a time of crisis in their lives, when poor physical or mental health and other social factors such as low income and housing issues combine to put their health at even greater risk.
To mark World AIDS Day on 1 December, the charity is appealing to individuals and businesses to donate and help The Food Chain support these people during the very difficult winter months ahead.
Doubling of demand
The Covid-19 pandemic led to a doubling of demand for The Food Chain's services as many people's support networks evaporated, and rising food and energy costs are now set to cause additional strain over the coming winter. Referrals from healthcare professionals led to the charity providing food and nutritional support for 1,124 people in 2020, and referral rates have continued to remain high. This year it will provide support for 800 people – more than twice the level seen in pre-Covid times.
Siobhán Lanigan, chief executive of The Food Chain, explained: "The winter pressures are piling up for people right now. Increased food costs, rising energy bills and a reduction in welfare payments all mean that families are struggling to buy essential food to meet their day-to-day needs. Add the extra demands of Christmas into that and it becomes impossible for so many.
"With the help of the public we can send a nutritionally well-balanced delivery of groceries to the value of £50 that will provide essential support during the winter months. Every single donation, however small or large, will make a real difference to families in extreme need".
As well as providing healthy food packages, The Food Chain offers cooking skills training and communal eating opportunities to help improve people's lives. Peter, a service user, said: "Thanks to The Food Chain my diet has changed for the better, and even my cooking skills and health and safety awareness in the kitchen has improved. Most of all, I am eating better and doing it for myself, which I never could during two years of being caught up in depression and the stigma of my condition. I never felt I had a good future with my health, poor housing and unhealthy eating, but The Food Chain changed all that."
Backing from Jay Rayner
A number of well-known patrons are also backing the Winter Food Drive, including award-winning food writer Jay Rayner, who said: "The Food Chain does vital work providing people with HIV with the nutritional advice and support they need, but as winter approaches it's under serious pressure. This appeal will help it support as many people in need as possible."
The Food Chain's Winter Food Drive is accepting donations at www.gofundme.com/f/the-food-chains-winter-food-drive.