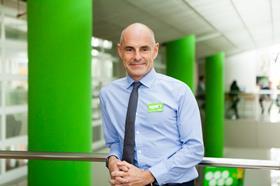 Asda has blamed challenging market conditions for a decline in sales in the fourth quarter of 2019.
Despite a 1.3 per cent drop in like-for-like sales excluding petrol in the period from 1 October to 31 December 2019, Asda said its core food business had been stable. Instead, clothing was particularly hit by the tough market.
In food, chief executive and president Roger Burnley said the supermarket's strategy of focusing on price and delivering an easy shopping experience was still resonating with customers.
Sales of top-tier Extra Special products grew by 5 per cent over the quarter, while home shopping saw 10.3 per cent growth.
"We know that our customers' mindsets during the quarter were cautious and whilst customers were enthusiastic for Christmas, they were more mindful in their spending – with many choosing to pare back gift lists and focus presents on kids rather than adults and extended family,' Burnley explained.
'Our monthly Income Tracker showed that whilst disposable income remained stable at around £217 a week during the fourth quarter, previously seen trends of growth are starting to slow and consumers remain highly budget conscious.'
Burnley reported that Asda refreshed seven stores and trialled several new concepts, including with new partners Sushi Daily and Claire's Accessories.
'We're ambitious to deliver even more for customers in 2020 and have entered the year with an even sharper focus on driving forward our strategy, which is anchored in saving our customers time as well as money," he concluded.