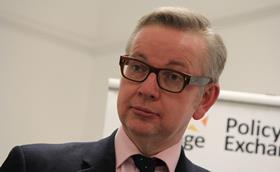 Britain has asked the EU for a grace period extension until 2023 on checks made on trade moving between Northern Ireland and the rest of the UK to soften the Brexit impact on the province, the BBC and Reuters report.
Cabinet Office Minister Michael Gove this week wrote to the European Commission vice-president Maros Sefcovic to ask for urgent political solutions on a number of issues at the border.
The two are scheduled to meet in London next week after a 'constructive' discussion over problems with the application of the Northern Ireland protocol, the Guardian wrote.
Gove has called for "political solutions" to ensure the smooth transport of food, mail and medicines between Great Britain and Northern Ireland.

It comes after Gove said this week that the issues at the border were not just "teething problems".
As part of the Brexit divorce deal, the two sides agreed to a three-month grace period on checks on food goods being moved by supermarkets and wholesales groups from Britain to Northern Ireland.
The move was put in place to ease the effects of post-Brexit rules and an extension would aim to soften further impact on Northern Ireland.
Gove wrote to Sefcovic to call for the grace period to be extened until 2023 and demanded that "eligibility for these arrangements must also be adapted so that all relevant local businesses and services are able to be included as authorised traders".