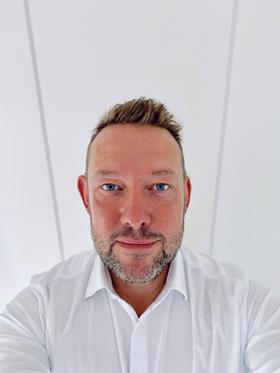 Ulma Packaging UK has appointed Ed Williams as new sales director, as the company aims to lead the way on plastic reduction solutions.
Williams arrives at Ulma with over 20 years experience in sales, as well as a range of products and services in previous roles in the packaging industry.
He will be responsible for overseeing Ulma's UK sales network and providing tailored sales support to customers in the bakery, meat, confectionary, seafood, and produce sectors.
Ulma Packaing UK is part of the multisectoral Spanish giant Ulma Group, which has a presence in 81 countries.
Chris Pickles, managing director at Ulma Packaging UK said: "Ed joins us at a time when we are leading the debate on plastic waste reduction in the packaging industry, and his role will no doubt see him use his voice to further this debate and positively impact the decision-making processes of potential and existing customers alike."
Williams said: "Ulma Packaging UK is not only the market leader in innovative packaging solutions and plastic saving efforts, it is also part of one of the world's largest co-operative groups.
"In this industry it is rare to see such large businesses put their head above the parapet and speak up about societal and environmental responsibility, so it is heartening to have joined a team that is committed to its workers and looking after the world they live in, rather than just growing profit margins.
"I plan on hitting the ground running and deploying my two-decades of experience to manage the sales team and ensure that our customers continue to receive first-class treatment from the UK's leading supplier of packaging solutions."