LEAF-certified potatoes, cauliflower and apples are among the latest tranche of discounts
Waitrose is set to lower prices on 250 popular autumn lines this week, including a number of fruit and veg products.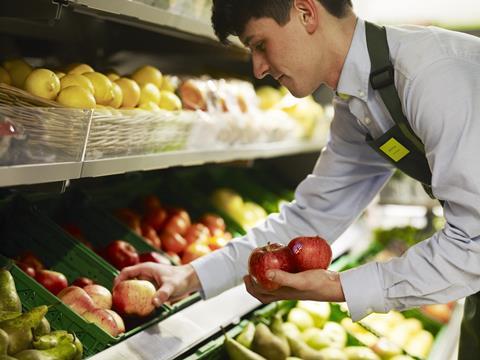 The supermarket said the selected items, which include the likes of potatoes, veg, sausages, chicken and pasta, will see prices lowered by 10 per cent on average.
It represents the third time this year that Waitrose has cut prices, and forms part of a £100m price investment package.
The retailer noted that the discounts come on top of passing on savings from inflation falling, and regular money-saving offers.
Among the products being reduced are British loose cauliflower, 13 per cent off at 95p; 2kg British Maris Piper potatoes, down 21 per cent at £1.65; and a six-pack of British seasonal apples, reduced by 15 per cent to £1.70.
Charlotte Di Cello, commercial director for Waitrose, said: "Giving our customers good value for money is a priority and we continue to work hard to keep our prices low, whilst maintaining our quality and supporting our fantastic farmers.
"We'll continue to deliver our market-leading quality, using our outdoor-bred pork, responsibly sourced fish, higher-welfare chicken and LEAF marque-certified British fruit and veg. The only thing that's changing is the price, so customers can enjoy great value with no compromise.
"As well as lowering the prices of hundreds of products, we're also passing on additional savings to our customers when the prices we pay fall due to food inflation dropping. We've already lowered the prices of dairy products, household goods like toilet paper, and canned vegetables as a result of inflation falling on those items."