New product is available across Costco's UK network of warehouses as a twin pack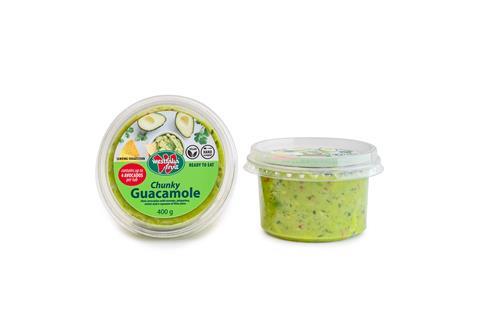 Avocado supplier Westfalia has launched a new branded product in Britain, debuting its Chunky Guacamole at Costco's UK stores.
The dip is produced with Hass avocados grown by Westfalia in South Africa and Mozambique, and each pot contains four whole avocados, along with fresh tomato, jalapeños, onions and a squeeze of lime.
The Chunky Guacamole is now available across all of Costco's UK warehouses as a twin pack, in its branded green recyclable packaging.
Westfalia's global category manager Graham Young said: "Westfalia has an unrivalled legacy and expertise in sustainably growing avocados for over 70 years, with some of our original avocado trees continuing to produce fruit today.
"Our guacamole is a great example of how we are using the whole fruit within our supply chain whilst maintaining the integrity of the avocados with market-leading sustainable technology."