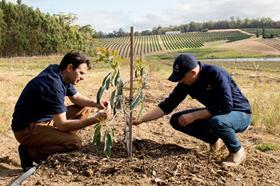 Alterra has raised A$1.72m (US$1.26m), which it will use provide to complete feasibility studies and advance phase one plantings at its 300ha avocado development in Western Australia (WA).
The asset management company completed a placement to new investor Emanuel Exports and existing shareholder Sandon Capital Investments.
Oliver Barnes, managing director of Alterra, welcomed the support of Emanuel Exports, which is investing beyond its live export operations.
"Alterra is pleased to welcome the addition of a sophisticated investor in the Australian agri-business and property sectors to our share registry," Barnes said.
"This investment is a significant endorsement of Alterra's business model and confidence in our project pipeline. We are also pleased to see Sandon Capital continuing its support of the company."
Nicholas Daws, managing director of Emanuel Exports said the investment aligned with the businesses' commitment to rural WA.
"I welcome the opportunity to expand our business operations and continue to invest in and support the WA agricultural sector," Daws said.
"We see this investment as a good logical fit with our existing business interests, and a vote of confidence in WA agriculture which we see has a vibrant and exciting future."
Alterra is currently engaged in discussions with potential capital providers seeking to participate in its avocado development once feasibility is completed.