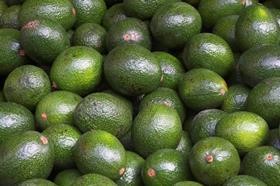 Australian agricultural investment company Alterra has entered into an agreement with French Group 89 (French's) to secure exclusive rights to the grower-packer-exporter's avocado genetics.
Pemberton-based French's established its first commercial-scale avocado crop in 1986 and has since developed high-performance avocado production systems.
In addition to the genetics license agreement signed between the two companies, they also signed a data access agreement for rights to French's historical and future production data.
These agreements will help facilitate Alterra's focus on land use change in Australia as it aims to develop land and water resources into high-value tree crops.
French's has built up its genetics bank over the past 33 years and it is well adapted to the production environment of the south-west region of Western Australia.
Aside from the improvements in yield, tree architecture and disease resistance, Alterra believes this line of genetics will allow the company to deploy targeted management practices that optimise land, water and nutrient use.
Oliver Barnes, managing director of Alterra, said gaining access to quality assets such as those contained in the agreements will key to the success of Alterra's future investments.
"Alterra's approach is to partner with top tier producers, access unrealised intellectual property and through a proprietary development framework, work with landowners to transition underdeveloped land and water assets," Barnes said.
"The agreements are an example of Alterra's commitment to providing capital markets access to the next generation of best in class assets."