Original installation provides labour-saving boost to The Yummy Fruit Company
Twenty-million apples down, the first Aporo robotic produce packing robot is still going strong.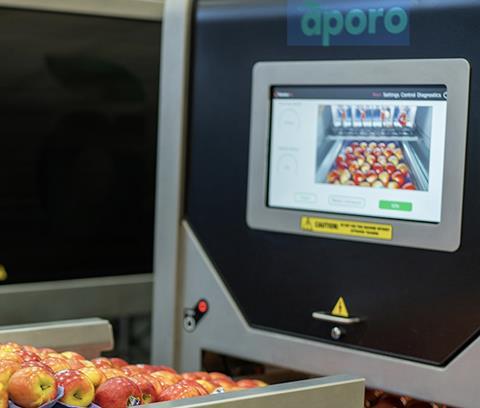 Installed by The Yummy Fruit Company in 2018, the solution has eased the labour strain for the leading New Zealand pipfruit and stonefruit business.
"We could see that labour shortages were worsening and this technology seemed a logical next step for our business" said Paul Paynter, general manager of The Yummy Fruit Company.
The Aporo packer is designed and manufactured in New Zealand by Robotics Plus and distributed globally by Global Pac Technologies, a joint venture between New Zealand's Jenkins Group and US-based Van Doren Sales.
Using a multi-head pick and place robot, the Aporo uses vision recognition technology to orientate apples optimally and then place them on trays without the need for manual labour.
Global Pac Technologies claims one robot can replace one or two employees and free that labour up for other tasks in the packhouse.
Paul Paynter is the fifth generation of his family growing and marketing produce in New Zealand. Over this time, the Paynter family has never been afraid to innovate, deploying new technology across their orchards and their post-harvest operations.
The installation of the original Aporo machine, which packed its twenty-millionth piece of fruit this season, continues this proud legacy.
"It was really no surprise that the Paynter family was the first to invest in this technology in New Zealand with their track record of innovation" said Cameron McInness, director of Global Pac Technologies.
"As usual, the Yummy Fruit Company was blazing a trail, and we now see hundreds of Aporo robots deployed around the globe packing millions and millions of apples per year, with no labour involved."