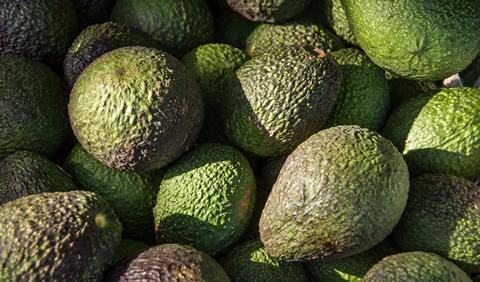 Australia's avocado production has grown by a record 11 per cent in 2018/19.
It's a trend that's expected to continue, according to chief executive of Avocados Australia, John Tyas.
"Avocado production in Australia has climbed to 85,546t in 2018/19, compared to 77,032t in 2017/18," said Tyas.
"It's an 11 per cent increase… which we're forecasting will continue to grow in the next few years, to at least 115,000t by 2025."
The growth in production is complimented by a steady rise in domestic consumption, with Australian consumers eating more avocados than ever before.
An average Australian consumer is estimated to consume 3.8kg of avocado per year. It's a healthy increase when compared to the 3.5kg average per person, per year in 2017/18, and is sure to act as a sign of encouragement for the rapidly expanding industry.
The increase in production will also open the opportunity for exports, said Tyas.
"In both production and exports, Australia is currently a small player in the world avocado market," he explained.
"Our recently released 2018/19 Facts at a Glance shows that we exported just 3,195t, or 3.7 per cent of our domestic production, mostly to Singapore, Malaysia and Hong Kong.'
The Australian state of Queensland is the biggest production hub for avocados, accounting for 55 per cent, with Western Australian growers producing 30 per cent.
Hass is the predominant variety at 81 per cent of the national production, while Shepard accounts for 16 per cent.