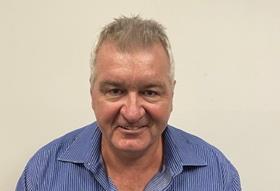 The Australian Mango Industry Association (AMIA) is educating its members on co-operative business models.
The move comes as industry stakeholders look for new ways to unlock value.
"I've been speaking to a lot of growers out there that are very interested in forming their own co-operative, so we want to give them more tools to be able to do that," said AMIA chief executive Brett Kelly.
"There's opportunity and strength in numbers and synergy across the industry. At the moment we have independent operators and that's good, but it also means they're all competing with each other.
"As the representative body we want to point them in the right direction and say instead of all acting independently, why don't you explore the opportunities around being a co-operative?"
Australia's peak body for grower co-operatives, the Business Council of Co-operatives and Mutuals (BCCM), recently held a workshop for the AMIA board and management team.
"The BCCM is really pleased to work with AMIA to provide co-operative education to the mango industry," said BCCM chief executive Melina Morrison. "It puts another option on the table for producers to boost farm gate returns."
AMIA is planning to hold further workshops with members to explore options around co-operative models.
Kelly said there was huge potential in AMIA's 100-plus member base to explore farming co-operatives.
"Co-operatives are really quite beneficial and there's opportunity for members and growers to learn how a co-operative would work for them," Kelly said.