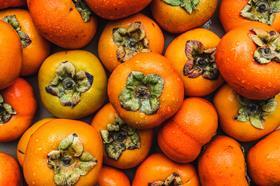 The Australian persimmon harvest is underway, with the season set to run until late June.
Chris Stillard, president of peak industry body Persimmons Australia, said consumers can expect to see an abundance of excellent quality fruit in store.
"Last year growers were in the grips of a global pandemic and many farms were in drought, but thanks to favourable conditions in the lead up to the 2021 season, we're looking at a great yield," said Stillard.
"We've got big volumes of fruit coming through and the quality is great. It's been a really productive Australian persimmon season this year.
Two types of persimmons are grown in Australia – the crisp, crunchy sweet persimmon (Fuyu and Jiro) and the soft, juicy original persimmon (Hachiya). Sweet persimmons account for 90 per cent of production in Australia.