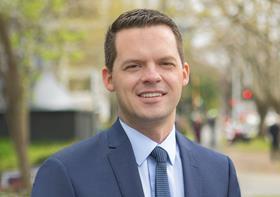 The Australian Fresh Produce Alliance, whose members employ in excess of 22,000 people, has committed to working to ensure the industry complies with the relevant laws and standards of sustainable and ethical employment.
In addition to the thousands of people its members employ across 100 production locations, the alliance has a significant grower-supplier network responsible for the employment of more than 25,000 additional people.
Michael Rogers, chief executive of the Australian Fresh Produce Alliance, said it will work with retailers, suppliers, government and its grower networks to ensure compliance.
"As a major employer in regional and rural Australia of both local and temporary migrant workers, it is vitally important that we create a culture of active management by improving the sector's employment practices and reputation, including proactively meeting all employment and duty of care obligations," Rogers said.
"Due to the time-sensitive and seasonal nature of harvesting fresh produce, it is vitally important that growers have access to a workforce that is mobile and readily available to harvest crops to optimise returns.'
The alliance is also seeking greater integration between ethical auditing programs to reduce duplication and thr cost associated with multiple audits, record keeping requirements and compliance criteria.
"While farmers are working to meet all requirements, it is also essential that consistent regulation and certification of labour hire companies is implemented," Rogers said.
"This will make sure all industry players are meeting the required standards. It should be accompanied by an increase in the number of approved third-party auditors to ensure compliance."