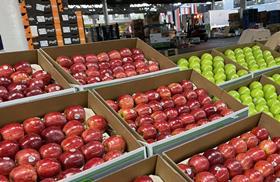 The Brisbane Produce Market re-opened for limited trade this morning (2 March).
The Rocklea sitetemporarily closed earlier this week following major flooding.
"We still have a lot of work to do to ensure that Brisbane Markets is fully functioning, but we know what we have to do and how to do it," said Anthony Kelly, chair of the market's manager Brisbane Markets Limited (BML).
"Our efforts overnight were impacted by ongoing road closures leading to difficulties accessing the site via main arterial roads.
"Now that there is better access back to site, we are undertaking essential reinstatement works to clean up and restore all services and warehouses.'