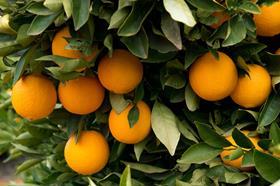 Peak industry body for Australian citrus growers, Citrus Australia, has announced changes to its board.
Queensland grower Megan MacDonald of Redlea Citrus has been appointed grower director.
MacDonald and her husband, Hamish, have over 40,000 mandarin and lemon trees over three sites on the Burnett River.
Their produce, including Imperial, Honey Murcott and Royal variety mandarins, and Eureka lemons, is exported to several international markets.
The Covid-19 border restrictions have impacted Redlea Citrus' operations, with access to regular workers via the Pacific Island Labour Scheme limited.
MacDonald said she was confident her experience would reflect that of many business owners in the industry and would help her represent them moving forward.
"I would think that our business size and make-up would be representative of many growers in the industry," said MacDonald.
MacDonald replaces former grower director Robert Hoddle of Gunnible Pastoral, who stepped down after two terms to concentrate on his expanding business.
Citrus Australia chief executive, Nathan Hancock, said Hoddle had made an important contribution during two terms on the board.
"Robert's passion for the industry is evident to all those who have met him, and he brought this energy and enthusiasm to Citrus Australia," said Hancock.
"We thank Robert for his time and know he will remain an advocate for our industry."
Plant Health Australia (PHA) executive director, Greg Fraser, has been appointed to the Citrus Australia board as one of two independent directors. He will fill the casual vacancy created by the resignation of Charmaine England, who stepped down due to increased family and business commitments.
Chief executive at PHA since 2008, Fraser will retire from that position in July. He has chaired the Plant Biosecurity Research Initiative since July, 2018, and is a graduate of the Australian Institute of Company Directors.
Fraser indicated what his focus will be in his new role, stating: "Clearly a big issue for the industry is biosecurity – both our borders and on-farm. We must strengthen both and everyone has an important role to play."
Fraser has previously worked with Citrus Australia chief executive, Nathan Hancock, and other stakeholders in the citrus canker response in the Northern Territory and northern Western Australia.
In other appointment news, Shane Kay of Moora Citrus in Western Australia has been re-elected for another term.