Peak industry body names new chief executive and provides crop update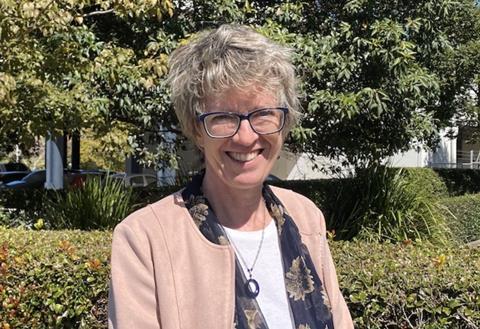 Clare Hamilton-Bate has been appointed chief executive of the Australian Macadamia Society (AMS).
Hamilton-Bate has a background in horticultural science and extensive experience in horticulture executive roles.
Over the last three years Hamilton-Bate has worked with Manbulloo, a leading Australian producer of Kensington Pride mangoes, supporting the business in both a strategic and operational capacity across all aspects of system compliance and technical management.
Prior to this, Hamilton-Bate served as chief executive of compliance organisation Freshcare from 2002 to 2019.
"Clare has over 30 years' experience across all sectors of the fresh produce and agri-food supply chain, and a proven track record in leading member-driven organisations," said AMS chair Craig Mills. "She is well equipped to lead our industry into a sustainable and profitable future."
Hamilton-Bate steps into the role following the departure of AMS' long-serving chief executive Jolyon Burnett.
"I'm really looking forward to using my skills and experience to deliver against the diverse requirements of the role, to being part of an expanding, changing and innovative industry that strives to meet the evolving needs of consumers and the trade in core and emerging markets," said Hamilton-Bate.
"These are both exciting and challenging times for the macadamia industry, but with that comes the opportunity to review, prioritise and shape our future both domestically and on a global stage."
Crop update
According to a crop update released by AMS, Australian production is on track to reach 49,340 tonnes in-shell at 3.5 per cent moisture in 2022 (52,900 tonnes in-shell at 10 per cent moisture).
The harvest is nearing completion, with 90 per cent of the crop now collected.
AMS revised its original crop forecast in late April, following severe weather and flooding in New South Wales and South-East Queensland. Harvest was delayed in many growing regions, including the Northern Rivers.
"Fortunately, sustained dry weather in the Northern Rivers in June and July has allowed growers to get back onto their orchards, and harvest activity in this region has really ramped up," said Hamilton-Bate.
"Across Queensland, generally crop yield is up. An increase in crop from Bundaberg is in line with expectations, given new plantings in recent years in this region."
The final figure for the 2022 Australian macadamia crop will be announced by early December.