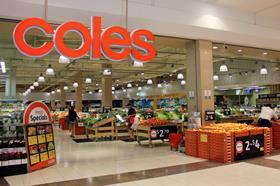 Australian conglomerate company Wesfarmers will demerge with Australian supermarket retailer Coles, following a shareholder vote scheduled for 15 November.
The Supreme Court of Western Australia ordered on 5 October that a meeting of Wesfarmers shareholders be convened to vote on the proposed demerger of the company with Coles.
The same day the shareholder meeting was announced, Coles released plans to modernise its supply chain, which include two new automated ambient distribution centres over a five-year period.
"Coles is committed to improving efficiency and stock availability in stores and delivering higher service levels for our customers," said Coles managing director, Steve Cain.
"The investment we are making in this technology is expected to lower supply chain costs, provide safer working environments and enhance our business competitiveness."
This combined news has sparked a division across reports over Coles' future as a standalone listed entity.
Cain said Coles is well position for success over the next decade, adding that the focus is on ensuring a trusted brand for Australians and maintaining a market-leading position by continuous improvement of the customer experience.
"Coles will continue to deliver on its 'Fresh Tomorrow' strategy to improve its food offer and move toward 'Everyday Low Prices'."
Wesfarmers will retain 15 per cent of Coles in shares, and 50 per cent of the flybuys programme.