Eco Mark laser technology used on avocado skin as alternative to fruit stickers
Costa Group has started to trial innovative laser etching technology on its hard-skinned fruit as part of its focus on developing sustainable packaging alternatives for its fresh produce.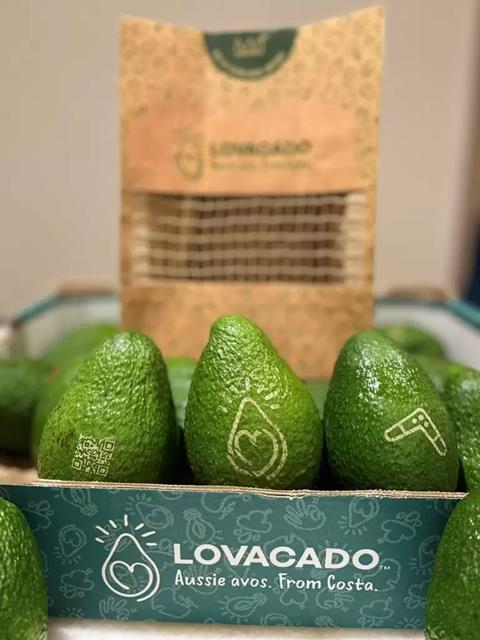 The technology provides an alternative to PLU (price look-up) fruit stickers that are used on individual pieces of fruit to convey price and in some cases contain QR codes to provide further provenance information.
Gilad Sadan, creative director of Navi Co Global, has partnered with Costa in the development of a range of sustainable packaging solutions and is working with Result Group's Eco Mark on the laser technology.
"This innovative new technology gives us the ability to laser etch the avocado without impacting the produce at all. It removes the need for the PLU sticker, which are mostly not recyclable. There are some compostable stickers, but they are very expensive," Sadan said.
At the recent Asia Fruit Logistica in Hong Kong, Costa's avocados were on display with the Australian made logo etched on the skin.
The EcoMark Natural Branding removes or causes a pigment change in only the outmost layer of the fruit or vegetable peel. The laser beam remains so close to the surface that fruit and vegetables are completely intact beneath their skin or peel and shelf life is not impacted.
"We are still in the trial stages, but we think that has the potential to be a genuine replacement for PLU stickers which will be a win for the environment and our consumers," said Sadan.