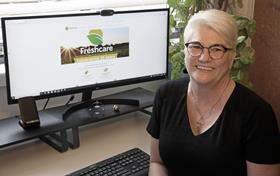 Australian certifier Freshcare has unveiled a new strategic plan.
Titled Freshcare 2030 Vision, the plan will be used as a roadmap for the continued development of a "robust and trusted" certification system for Australian fresh food producers.
It has been developed in accordance with a national agricultural plan released by the Australian government, which aims to lift the sector's output to A$100bn by 2030.
"Freshcare's strategic plan is about engaged communities, providing science and technologies that underpin our standards, expanding our growers access to local and global markets," said Freshcare chief executive, Jane Siebum.
"We have an abundance of great products in Australia and excellent produce that should be exported. Freshcare certification shows exporters that our growers meet the same level of rigour, if not better, than other markets."
The strategic plan is structured around three strategic pillars – 'engaged communities', 'leading science and technology' and 'sustainable future' – which provide a framework for its implementation and delivery.
"The goal is to build security for the industry and producers by providing greater access to local and global markets," a release from Freshcare said.
"As Australia's only industry-developed, designed for purpose organisation, Freshcare currently certifies approximately 80 per cent of Australian fresh produce supplied through domestic markets and is investing to ensure its assurance standards for the Australian fresh produce and wine grape industries continue to underpin growth in these sectors."