Retailer's first store in the nation's capital to be located in Majura Park retail precinct at Canberra Airport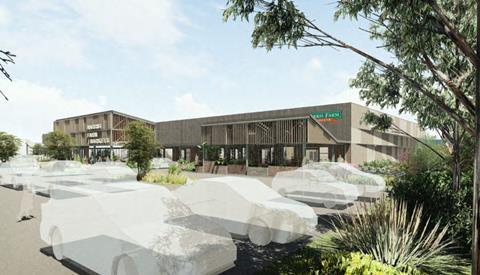 Harris Farm Markets has unveiled plans for its first store in Canberra, announcing an outlet at the Majura Park retail precinct at Canberra Airport.
Harris Farm Markets co-chief executive Tristan Harris, said Majura Park will be Harris Farm Markets 29th store.
"The Australian Capital Territory and nearby Southern Tablelands of New South Wales are famed for a richness of food and an incredible assortment of fruit and veg that we look forward to be able to celebrate in this store working with so many wonderful growers & makers is what we thrive off," said Harris.
The store at Majura Park will allow us to showcase local flavours, and being purpose built, will also allow us to design and create a store of the future – to celebrate all this edible goodness, which is what we have been doing as a business for over 50 years."
Richard Snow, head of property of Canberra Airport, said Construction of the new 4,500m2 purpose-built building will commence mid-2022 with Harris Farm Markets set to open in time for Christmas 2023.
"We are delighted to be partnering with Harris Farm Markets and that they have chosen Majura Park as the home of their new flagship large-format store in Canberra," said Snow.
"It is a fantastic addition to our growing retail precinct, and they will complement our existing grocery offering."