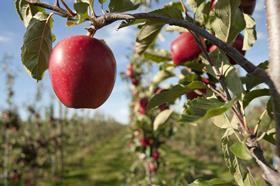 Hawke's Bay will become home to a new centre of vocational excellence (CoVE) for New Zealand's primary sector.
The Food and Fibre CoVE will be housed at the Eastern Institute of Technology. It is one of two pilot CoVEs being established by the New Zealand government, the other being for the construction industry.
Hawke's Bay has been chosen as the location due to a skills shortage in the area and rapid technological changes in the primary sector.
The centre will deliver an industry-led approach to vocational education for the primary sector.
The move has been welcomed by peak body New Zealand Apples & Pears (NZAPI), which is itself based in Hawke's Bay, the country's largest apple producing region.
"We are delighted EIT has been selected as the organisation has a long history of contributing to primary sector education," said NZAPI chief executive Alan Pollard.
"New Zealand's post-Covid recovery will be led by the primary sector, with the horticulture sector having developed a recovery plan in partnership with government. A key part of that is having education providers with programmes of study that deliver what industry needs, with the right skills across a range of disciplines.
"We need to attract people to the industry, retain them and develop them through high quality and relevant education pathways."