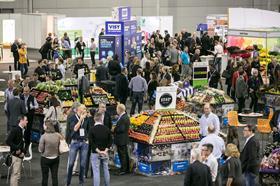 A seven-day state-wide lockdown in Victoria, stemming from a Covid-19 outbreak, hasn't altered plans for Hort Connections 2021.
The event's organisers, Ausveg and PMA Australia-New Zealand (PMA A-NZ), have confirmed the trade show and conference will take place at the Brisbane Convention and Exhibition Centre on 7-9 June.
"Hort Connections 2021 will run on the dates and in the location originally planned," said Darren Keating, CEO of PMA A-NZ. "We have a team on the ground in Brisbane preparing to deliver the event, so as far as we're concerned it's all systems go."
The Queensland Government has not yet indicated whether people based in Victoria for the duration of the lockdown will be able to travel to Brisbane (without quarantining) at the conclusion of the lockdown, currently set to end at 11.59pm on 3 June.