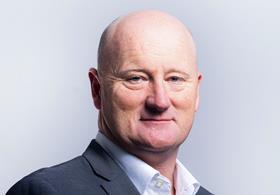 New Zealand-based Jenkins Group has appointed Lachie Johnstone to its board of directors, with an aim to strengthen its position throughout Australasia's horticulture post-harvest industry.
The appointment adds another feather to Johnstone's cap. He is current chair of Farmlands, New Zealand's largest farmer-owned rural supplies co-operative, a role he's held for 16 years but will leave at the end of 2019. He is also the chair of Wellington-based Centreport an Centreport Properties.
In addition to these governance roles, Johnstone has private investments and commercial involvement in New Zealand's agricultural and logistics sectors.
Jenkins Group chairman, Harry Cranefield, said the board is delighted to have someone of Johnstone's calibre and breadth of knowledge join the team.
"His overall farming experience, and his experience at governance level, means he has a lot to add to Jenkins Group board. He brings that primary sector involvement and insight which is what we were looking for,' said Cranefield.
Jenkins Group provides labelling, packaging and handling systems to the horticulture industry across New Zealand and Australia via its two subsidiaries – Tauranga-based Jenkins Freshpac Systems and New South Wales-based J-Tech Systems.
On his appointment to the board of directors, Johnstone spoke of his interest working with Jenkins Group.
"It's an exciting time in the horticultural sector, notwithstanding the likes of environmental challenges and shortages of labour. Our aim should be to bring together solutions that help our customers to solve complex problems,' said Johnstone.
Recent times has seen strong growth for Jenkins Group. In July the group invested in Hawke's Bay based CR Automation, which specialises in mechatronics and automation control systems for a wide range of industries including horticulture.

Jenkins Group has also commenced a new joint venture with US company Van Doren Sales, Global Pac Technologies, to market and support the Robotics Plus apple packing systems across the globe.