Citrus packing business sold to MFC while citrus orchard holdings set to hit the market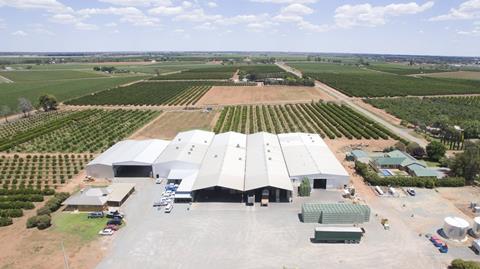 Pacific Fresh has finalised the sale of its citrus packing business, located in Leeton, New South Wales, to Mildura Fruit Company (MFC).
MFC already had a significant grower base in the Riverina region prior to the acquisition of Pacific Fresh. It has also marketed the majority of fruit from the Pacific Fresh business to its global customer base for a number of years.
The acquisition of Pacific Fresh will add about 20 per cent packing volume to MFC and additional capacity, particularly for Navels. Pacific Fresh will continue to be run on the Leeton site by its current management team led by Joe Nardi and Gerry Papasidero.
MFC general manager Grant Leyden welcomed the Pacific Fresh operational team and all supplying growers into the MFC business.
"MFC looks forward to building upon the many successes that both businesses have already achieved. Any further quality growers of citrus are welcome to supply MFC, to either site," said Leyden.
MFC marketing manager Marcus Scott said the integration of the two companies was a natural step that added significant volume and capacity to the combined business.
"Pacific Fresh brand's consistent quality and recognition fits perfectly with the premium brand and product offerings of MFC," said Scott. "The combined business will benefit both supplying growers and customers."
The sale was completed after extensive due diligence and negotiations led by Smith Agri International which said the citrus orchard holdings of several of the founding members of the Pacific Fresh group are set to hit the market next.
This will include approximately 160ha of citrus plantings plus headlands, housing, sheds and support infrastructure, which will continue to supply fruit to the Pacific Fresh fruit packing business.
"(These are) high quality plantings, in demand and unique varieties with a range of mature and maturing plantings that have and will continue to deliver strong production, revenues and profits to the buyer," said Smith Agri International general manager James Wyatt.
"We congratulate the Pacific Fresh board members and shareholders on the creation of such a strong business, brand and markets created over many years and on the recognition of their efforts by way of this sale along with MFC on their continued journey of offering expanded and alternate solutions to growers based in the Riverina citrus growing region."