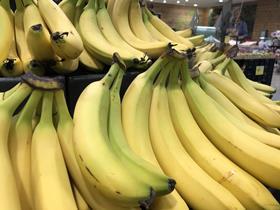 MG Marketing has assured customers it has the capability to continue supplying bananas to the New Zealand market, following a fire at its Auckland facility.
The blaze broke out in the facility's banana rooms on Monday (20 September).
"The fire was in an isolated area at the end of the warehouse which is separated by a fire-wall," said MG Marketing chief executive Peter Hendry.
"The fire caused short-term disruption, but we were back operational within 24 hours, demonstrating the resilience of and effort of our Auckland team.
"The market floor is now functioning as it was before the fire and we have experienced steady trading since reopening. We would like to thank our loyal customers and growers for their patience and for continuing to support our Auckland branch."
While our main market floor was unaffected, around 10 per cent of the Auckland branch's building capacity was lost in the fire, impacting on the company's ability to store and ripen bananas on-site.
MG Marketing said it had contingency plans in place to minimise disruption and maintain continuity of supply for its customers.
"We already have arrangements in place to leverage additional capacity within our existing branch network, while at the same time taking immediate steps to partner with other ripening facilities to further supplement the lost capacity," Hendry said.
"Construction started on our new stand-alone Auckland ripening facility at the start of this year and is expected to be operational in the coming months.
"We want to assure our customers in the upper North Island that we have the supply and the network of facilities to manage this short-term disruption."