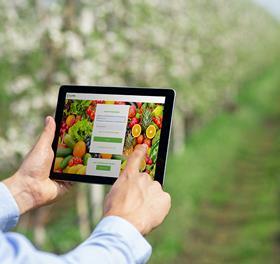 Fresh Markets Australia (FMA) has launched a brand new app for FreshTest, its MRL (chemical residue), heavy metals and microbial testing for wholesalers and growers.
The FreshTest app went live on 1 March 2022 and will give every user the ability to access the service and their results in the palm of their hand.
Gail Woods, general manager of FMA, said the service FreshTest provides will remain the same but accessibility has been significantly improved.
"FreshTest really is a 24/7 self-service process now and users can elect to do as much or as little as the like. They can keep all of their testing results in one place and share them with others including auditors or they can still print out the hard copies and do it all themselves," explained Woods.
"We've overlaid this with new modern security including multi-factor authentication, which enhances the safety of the data."
Woods said a lot of the corrective actions that happen in food safety audits are because people can't lay their hands on their test results. The new app gives users a singular place to store and download all of this data.
"No more handwriting forms. No more even typing a form in and then having to email it. Users can also see the progress of their tests if they are still pending and the results are immediately available on completion by the laboratory," said Woods.
The launch of the new app comes in the twenty-first year of the FreshTest programme and Woods said it would incorporate all previous results.
"Our people will have done all the groundwork and all of the rolling over of data. Some data will have been there from 2001, so if you've been a FreshTest customer for that long, it's going to be there and accessible," said Woods.
Woods said there also were plans to add more features to the app post-launch. These include allowing users to search by chemical and find the appropriate test.