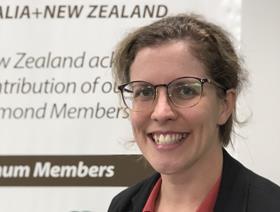 Rachel Davis, Alice Gorman and Warwick Hope have joined PMA Australia-New Zealand's (PMA A-NZ) board of directors.
The trio were appointed at PMA A-NZ's annual general meeting, held virtually on 18 November.
Their appointment comes after former board members Katie de Villiers, David Harris and Paul Turner retired by rotation.
Davis is the national sales and development manager of Eco Farms. She has a keen interest in ag-tech and is a vocal advocate for the organic horticulture industry.
Gorman is the customer focus and communications manager at leading vegetable grower-marketer Kalfresh. She is a Walkley Award-winning journalist with more than 20 years' experience in mainstream media.
Hope is head of strategic sourcing – fruit and vegetables at Woolworths. He has more than 20 years' experience in fresh produce retailing.
"We're excited to welcome the new director appointments to the board of directors," said Darren Keating, chief executive of PMA A-NZ. "It's going to give PMA A-NZ an absolute advantage having Rachel, Alice and Warwick join, given they all have such extensive careers across the supply chain for fresh produce.
"We already have a very talented and well-respected board of directors, who are all industry leaders, so these appointments will bolster our direction and strategy going into 2022 and beyond. We're thankful they have joined and are looking forward to their contributions."