Australian Mushroom Growers Association announce members of new-look board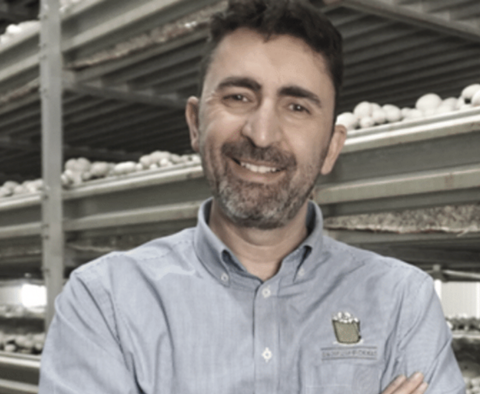 Nick Femia of SA Mushrooms has been elected chair of the Australian Mushroom Growers Association (AMGA).
Femia has previously served on the AMGA Marketing Subcommittee, Hort Innovation's Strategic Industry Advisory Panel, and assisted with various mushroom project reference groups. He also spent time on the Horticulture Coalition Committee of South Australia.
Joining Femia on the new-look AMGA board are co-deputy chairs Geoff Martin and Georgia Beattie.
"I am personally delighted to welcome such a strong group of board members, and I look forward to serving with each of them in the coming year," said Femia.
"I'm also very pleased that as a group we will lead the next chapter of our work and deliver on a commitment to advancing AMGA's mission."
Robert Tolson has been elected AMGA's treasurer, while Brian Backhouse, David Tolson and Carmine Calissto will join the industry body's board as directors.
"We're excited to announce the board who each bring diverse expertise and insight to our work," said AMGA's relationship and general manager, Leah Bramich.
"We have worked diligently to ensure AMGA's board and leadership represents a variety of experts across the industry, and the newest board members are no exception."