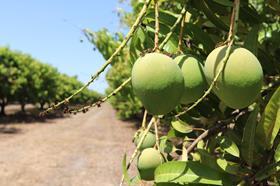 The Australian and Northern Territory governments have agreed to conduct a trial aimed at addressing a labour shortage affecting the fresh produce industry.
The trial will initially see up to 170 seasonal workers from Vanuatu travel to the Northern Territory to help with the 2020 mango harvest.
The move is aimed at alleviating a labour shortage in the Northern Territory, which has intensified over the Covid-19 pandemic as restrictions impede international and domestic travel for would-be workers.
"The Northern Territory's mango producers in particular are facing a rough road ahead without the workers they rely on for their harvest," said Australian minister for agriculture, drought and emergency management, David Littleproud.
"That's going to come to a head when the mango harvest starts in earnest in September. No one wants to see fruit and vegetables wasted and this trial will help make sure that doesn't happen.
The seasonal workers will undertake a 14-day quarantine period in Australia before commencing harvest work.
It is hoped more seasonal workers will be able to travel to Australia over coming months, pending a performance review of the first cohort and approval from the Northern Territory government.
"Expanding on trials like this are going to be critically important moving forward - between international travel restrictions and domestic border closures it is increasingly difficult for farmers to source workers," said Michael Rogers, chief executive of the Australian Fresh Produce Alliance (AFPA).
"Australians have always been encouraged to do this kind of work, but despite high unemployment we still see application rates from Australians for fruit and vegetable picking roles at 8 per cent or even lower in some regional areas."
There are approximately 70,000 short-term harvest roles across Australia, according to the AFPA. With fewer visa holders in Australia, Rogers said workforce management in the industry will be crucial.
"Trials like this are important so industry can work with government to find practical solutions to any labour shortages," Rogers explained.
"It is important to understand that harvest roles in industry support regional economies, full-time ongoing employment of Australians but most importantly underpin access to fruit and vegetables for all Australians."