Deal strengthens LPG's Australian banana business, as Nutrano focuses on citrus and tropicals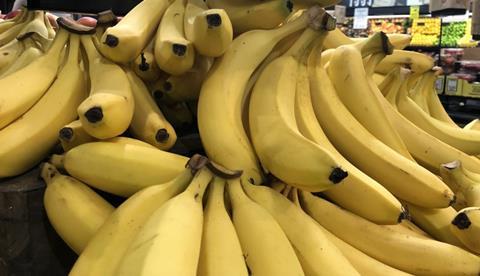 LaManna Premier Group (LPG) has signed a deal to acquire Nutrano Produce Group's banana assets in New South Wales and Victoria.
The pair are targeting a handover before the end of May.
The move follows LPG's recent acquisition of Queensland-based Cavallaro Banana Farming. The Melbourne-headquartered company also owns Darwin Fruit Farms' banana growing operations.
Anthony Di Pietro, group chief executive of LPG, said the deal with Nutrano Produce Group would strengthen his company's position as a leader within the banana category.
"It forms part of LPG's continued strategy to diversify our supply footprint and to improve our vertically integrated supply chain from farm to consumer," Di Pietro said via a joint release on LinkedIn.
"Our focus now will be to ensure communications with our customers, growers and employees is the best it can be. Beyond that, we look forward to sharing further news about our strategy over the coming month."
Jeremy Birt, chief executive of Nutrano Produce Group, said the deal would allow his company to increase its focus on core categories.
"We've been investing strongly in our citrus and tropical fruit businesses to now, and this transaction will enable us to continue to sharpen our focus on growth across our citrus and tropical fruit farming, packing and marketing operations in Victoria, Queensland and the Northern Territory," Birt explained.
"We are excited that this move will provide us with significant opportunities for growth in our core business, while at the same time it's great to see the banana business move from strength to strength transitioning to LPG."
According to the release, a detailed transition plan is underway to ensure business continuity and to enable both parties to work together and close out each of the elements of the transition plan.