Fresh produce company's baby cucumbers linked to salmonella cases in Western Australia
Perfection Fresh has increased sanitation measures and is undertaking comprehensive testing on its baby cucumbers.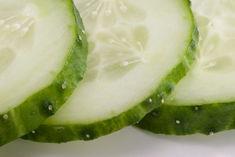 It comes after the company was notified by the Western Australia Department of Health that up to 19 people had become unwell after consuming baby cucumbers sold under its Qukes brand.
The notification was issued on 23 December (2022) and relates to products with the best before date of 24 December (2022).
"After investigations conducted by WA Health on 30 December the strain of salmonella was identified in a single pack of baby cucumbers purchased from a Perth metropolitan supermarket on December 23," according to a statement from Perfection Fresh.
"Subsequent additional product testing conducted by WA Health has not returned any positive results for salmonella to our knowledge."
Perfection Fresh chief technical officer Andrew Redman said the company is taking the situation extremely seriously.
"We commenced an immediate and thorough investigation to try and identify any potential sources of contamination that may have compromised baby cucumbers. Initial investigations into current systems and practices on our production sites did not identify any potential sources of contamination," Redman explained.
Perfection Fresh's food safety and quality teams have also reviewed existing processes to confirm all the correct systems are in place and being adhered to. In addition, they have increased routine product and environmental testing for salmonella.
"As a precautionary measure we have implemented increased sanitation measures and comprehensive testing of baby cucumbers to reassure consumers that baby cucumbers remain a safe, delicious and nutritious product to eat," Redman said. "In all testing we have undertaken since this issue emerged we have not been able to detect salmonella in any sample or within our facility.
"We will continue with comprehensive testing of all baby cucumbers for the foreseeable future to ensure the safety of our consumers."
Health departments across Australia are aware of the detection and are monitoring the situation in their own states.
"There has been no confirmation of the presence of STM (Salmonella Typhimurium) in this product (Qukes) in South Australia, and all product and environmental samples collected by the business during the investigation have not detected STM," according to South Australian health department SA Health. "SA Health is working with Perfection Fresh to establish the root cause of the potential contamination including the possibility of it occurring during transportation to Western Australia.
"SA Health has collected several samples of current product from retail stores for testing, with test resultspending suspected batches identified in the Western Australia outbreak should no longer be available in the marketplace, and the current product in the marketplace has not been implicated in the Western Australia outbreak and is safe to consume.
"To date, there have been no cases of Salmonella notified to SA Health's Communicable Disease Control Branch known to be linked to this product."
The detection came just days after a product recall on a small selection of spinach products sold in Australian stores.