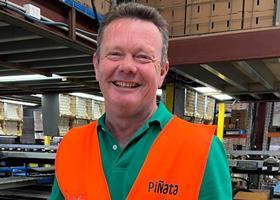 Major Australian fresh fruit grower-marker, Piñata Farms, has appointed Andrew McLaren as general manager of post-harvest operations.
McLaren joined Piñata this month from GSF Fresh NZ, one of New Zealand's largest fresh produce manufacturers.
He will manage post-harvest operations for all Piñata locations in the Northern Territory, Queensland and Tasmania, including delivering operational efficiencies, streamlining packhouse processes, optimising workforce use and ensuring the smooth flow of fruit along the supply chain.
McLaren brings more than 20 years' fresh produce operations and production management experience in Australia and the Asia-Pacific region to the role. Originally from Melbourne, he is based at Wamuran, southeast Queensland.