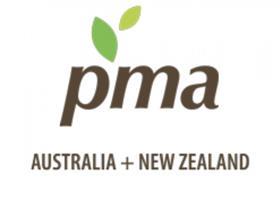 Produce Marketing Association Australia-New Zealand (PMA A-NZ) is encouraging industry members with diverse professional backgrounds and expertise to join its board of directors.
Nominations for board positions are now open (closing 9 October), with new directors to be elected by PMA A-NZ members at the association's annual general meeting on 19 November.
"The new directors will be involved in implementing our vision of bringing together the global produce and floral community to grow a healthier world," said Darren Keating, CEO of PMA A-NZ.
"We are encouraging those with a diverse background, experience and expertise to step forward."
Ben Hoodless, general manager – ANZ vegetable seeds at Bayer CropScience, joined the PMA A-NZ board in November 2018 and was appointed vice chair last year.
Hoodless said the experience has been enormously beneficial from both a personal and professional perspective.
"I was inspired by the opportunity to give something back to the horticultural industry, which has given me so many opportunities in my career," he explained. "I was always impressed with PMA's work and its ability to unite all sectors of the produce industry on key issues.
"My tenure as a director has allowed me to network and build relationships across the produce industry. In particular, working on the board with some of the large retailers has provided me insights into consumer and retail trends."
PMA A-NZ is the first stand-alone global affiliate of the Produce Marketing Association (PMA Global) – the US-based fresh produce trade association serving member companies around the world and every segment of the fresh fruit, vegetable and floral supply chain.
The association's work is based around five pillars: food safety, industry talent, marketing, sustainability, and technology and innovation.
"I have been working with the board and the PMA A-NZ team on a renewed strategy, which will be released soon," added Hoodless. "I am looking forward to supporting PMA A-NZ in its vision to support the produce industry's adoption of new technologies."
PMA A-NZ operates with up to 12 volunteer directors (up to nine from Australia and up to three from New Zealand). The board functions through a number of task forces, which comprise a mix of directors and non‐directors.
Board nominations must be submitted by 5pm AEST on 9 October. ContactPMA A-NZ CEO Darren Keating for more information.