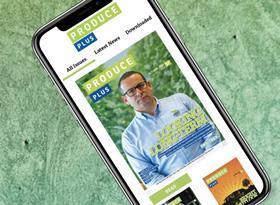 We are excited to officially launch the new Produce Plus app, offering the Australasian fresh produce industry the best way to keep informed and enjoy our magazines in new user-friendly digital formats.
Download the app onto your smartphone or tablet from the App Store or Google Play. It's free to download and enables you to scroll through Produce Plus's wide ranging and in-depth coverage of the key trends and developments in Australia and New Zealand's fast-moving fresh produce businesses.
We'll be adding even more features soon. Look out for our free-to-access news feed, with the latest fresh produce stories, videos and podcasts. We'll also be publishing this year's Produce Plus-Nielsen Top 20 Products via the app in late June, plus we'll have exclusive content from this year's PMA-Produce Plus Marketer of the Year Award.
Subscribers to Produce Plus Magazine can simply enter their subscription details to gain access to digital editions of the magazine. Contact subscriptions@fruitnet.com for any inquiries or assistance.
Non-subscribers can purchase different subscription bundles on the app, or make one-off purchases of selected magazines. All purchases will be charged to your iTunes or Google Play accounts.
We are offering a free two-week trial to kick things off, with users given 14 days' access to all app content.
So give it a try! Download the app here or find it on the App Store or Google Play. You don't want to miss this.