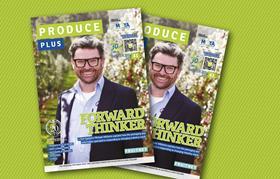 As Hort Connections (7-9 June) gets underway,Produce Plus Winter is your essential guide to the big event.
You can read all about Australasia's premier trade show and conference event for the fresh produce industry in our official event preview.
What's more, we've made a digital version magazine free to access for all registered Hort Connection attendees.Download the app today to start reading.
And just when you thought it couldn't get any better, all Hort Connections attendees will also get a 10 per cent discount to subscribe to Produce Plus after the event!
This edition also marks ten years of Produce Plus, and we commemorate this anniversary with a special feature, including a series of testimonials. While it wasn't intended to be a back-slapping exercise, we're honoured to hear how our publication has played a role in the development of some of the industry's leading businesses and organisations.
The feature looks back at some of our favourite editions over the past decade; the dissection of the stories and advertisers that appeared in the very first edition (Winter 2011) makes for very interesting reading.
Our cover story is an interview with Michael Williams of J-Tech Systems, who discusses a number of new packaging and automation solutions the company is bringing to the Australian market.
We also round up on the latest avocado and citrus news. This includes an exclusive interview with Cormac te Kloot, Costa's divisional manager – supply and distribution avocados, who discusses the group's goal to grow the premium avocado category.
There's so much more, but we don't want to spoil it for you here – get reading!