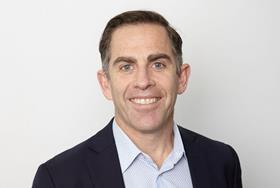 Prep Design co-founder and CEO, Anthony Peyton, will headline PMA A-NZ's Sustainable Packaging in Fresh Produce Seminar in Sydney next month.
Delivering the keynote presentation, Peyton will highlight how he is working to design packaging in Australia, New Zealand and the UK to meet 2025 recyclable packaging targets. Peyton will also discuss his involvement in the redevelopment of the Australasian Recycling Logo (ARL).
Being held at the Sydney Markets on 13 March, the seminar will bring together a number of leaders in fresh produce packaging, providing guests with an insight into the future direction of the packaging industry and its compliance with sustainability goals.
Following Peyton's presentation, the seminar rolls into two consecutive panel discussions, the first of which examines innovation in packaging production and supply. Orora Fibre Packaging's Andrew Russo, BioPak's Richard Fine and Amcor Flexibles Asia Pacific's Richard Smith will share their insights on what action needs to be taken to ensure the fresh produce industry can reach the 2025 sustainability targets.
A session looking at sustainable packaging trends and innovations already on retail shelves will round-out the seminar. The panel discussion will be led by Brooke Donnelly from the Australian Packaging Covenant Organisation, Sharnah Coulthart from Hydro Produce and Fiona Baxter, the manager for responsible sourcing at Coles Group.
The seminar will run from 10am to 12pm. Lunch will follow, providing an opportunity to network and discuss key insights from the day.