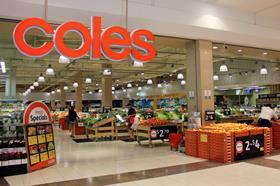 Australian conglomerate Wesfarmers has offloaded A$1.1bn worth of stock in Australian supermarket chain Coles.
In a statement issued to investors, Wesfarmers announced it was shaving its shareholding in Coles by 4.9 per cent. The sale will proceed at A$16.08 per share, with settlement expected on 21 February 2020.
Wesfarmers – which demerged with Coles in October 2018 – will retain a 10.1 per cent interest in Coles, giving it the right to nominate a director on the Coles board.
The move comes as Australia's Fair Work Ombudsman announced it would be conducting an investigation into Coles relating to the underpayment of staff. Wesfarmers has also admitted underpaying staff across some of its retail divisions.