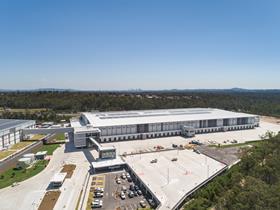 Woolworths has unveiled its new A$184m Heathwood distribution centre, located 20km south west of Brisbane's CBD.
The 42,000m2 temperature-controlled facility will complement Woolworths's current Queensland network, servicing 280 Queensland and northern New South Wales stores with faster, fresher and more efficient deliveries of chilled and frozen goods.
The building is targeting a 5 Green Star certification for sustainability. If successful, itwill be Woolworths's first 5 Green Star-certified distribution centre in Queensland.
The distribution centre has been partly operational since November 2021 to support Woolworths's network in the lead up to Christmas.
Woolworths Group chief executive Brad Banducci said the facility created more than 200 local jobs during its construction and approximately 300 ongoing jobs.
"The importance of a strong, responsive and resilient supply chain has come into sharp focus during the pandemic and the most recent extreme weather events," said Banducci.
"As well as strengthening our network capability, this new state-of-the-art facility is an important part of our ongoing commitment to investing in Brisbane - and across broader Queensland - to support jobs growth and help us deliver high-quality products to our customers fresher, faster and more efficiently than ever before."