Pacific Produce, one of the UK's leading importers of Peruvian produce, has racked up another year of impressive growth. With the exception of mangoes, for which 2015 was an "off" year, the company has seen across-the-board volume growth in its Peruvian programmes, while faster shipping and better controls during transit delivering considerable improvements in quality and shelf-life.
In spite of being a frequent visitor to Peru, managing director Rob Cullum says he can't fail to be impressed by the scale of new production up and down the country. "On one hand you have the huge irrigation projects in the north, while in the south producers are increasing their acreage every year," he says.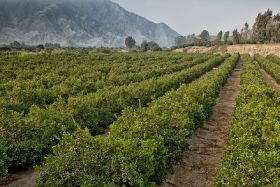 Given the land, expertise and investment at its disposal he is in no doubt that Peru can achieve its stated aim of doubling its export volume by 2020. The challenge, he says, is how to deliver growth profitably. "You need to have the right planning and marketing strategies in place to ensure the success of the entire industry…otherwise many of the smaller companies will fall by the wayside and only the big players will survive," he says.
Much, too, will depend too on the market situation. For products such as blueberries and avocados, where new markets are opening up and consumption in established markets is on the rise, the outlook is bright. Other categories face a bumpier ride, however. Cullum singles out pomegranates as one product that he thinks face an uncertain future. Not an item that is easy to at in whole-head form, he sees increasing consumption as a major challenge. "Compared to blueberries, which are an ideal snacking item, have well established health connotations and can be sold as fresh or frozen and are a widely used ingredient, pomegranates have more limited options," he points out.
Cullum also flags up certain citrus varieties as being in a precarious position, not least Minneola, the market for which he believes is already saturated, and Nadorcott. "Production is increasing across the globe and it's easy to see why the variety is so popular," he explains. "From a UK perspective, it has such a uniform and attractive shape that the retailers often favour it over varieties that in my opinion have more taste, such as Orri."
Meanwhile, in grapes, a trend is emerging in the move away Red Globe towards seedless varieties for sweeter varieties with bigger berry and bunches. Designed to appeal to consumers in Asia and the US, where bigger is invariably better when it comes to fruit, they are not as suitable for the UK market where the supermarkets pack in 500g punnets and are more used to grapes with a smaller berry.
El Niño threat recedes
Although Peru is not yet out of the woods, the threat of El Niño is receding with every week that passes. Table grape producers have emerged from the season relatively unscathed, in spite of some reported yield issues relating to the excess heat. Blueberries, too, appear to have escaped any serious damage.
"The most likely crop to be affected is mangoes," says Cullum. "If the rain hits, it will disrupt harvesting and could cause subsequent problems with quality. We will just have to take each week as it comes."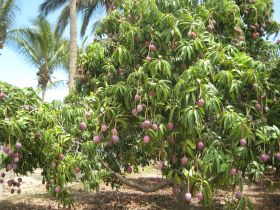 Depending on the severity of the weather phenomenon, citrus could also be affected although the impact will not be felt until further down the road. The concern is that if the higher temperatures continue for too long through the early part of 2016 it will have an impact on the quality of the 2017 harvest.