Spanish stonefruit may soon be heading for Cuba following a decision by Fruits de Ponent to register the company name in the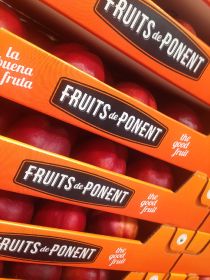 island. The Alcarràs, Lleida-based cooperative said Cuba could serve as a gateway through which to serve hundreds of thousands of consumers in the Caribbean.
The Spanish government is already in negotiations with Cuba to establish an import protocol for fresh fruit shipments. Speaking at a media day to mark the new Ebro Valley stonefruit season, managing director Josep Presseguer said there was 'huge potential" to export not just stonefruit, but also Spanish know-how to Cuba.
Fruits de Ponent continues to make inroads into a number of new markets such as Brazil and Colombia, Singapore, Hong Kong, Malaysia and Israel.
"Latin America's culture is very similar to ours and consumers there are familiar with and appreciate our fruit," Presseguer noted. "The same is true in Asia, where demand for premium stonefruit with high brix is strong."
From this season, Fruits de Ponent will be the exclusive marketer of Oki, the premium flat peach brand previously held by Catalan fresh fruit association Afrucat which has garnered a strong following at home and abroad.
The company anticipates a 20 per cent drop in stonefruit production this year following a cool spring and localised hailstorms. In light of this, Presseguer said its primary objective would be to consolidate its position in core European markets.
With Italy and France also expecting shorter crops, he believes the outlook for Spain is considerably brighter than at this stage last year. "There was no significant overlap with production in southern Spain and the market is fairly fluid right now, so we're hopeful that current price levels can be maintained," he said.
This will come as a relief to a sector that has seen its profitability seriously eroded following a run of poor seasons and forced companies to pull out all the stops in their drive towards greater efficiency. In Fruits de Ponent's case this has meant significant investments in field and packing operations to raise productivity and reduce costs.
In the case of the former, strategies to reduce its water and carbon footprint and curb the use of inputs have not only boosted the company's environmental credentials – pesticide use, for example, has been cut by 80 per cent in since the start of the decade – but also resulted in major cost savings. Anti-hail netting is also being installed at a cost of €20,000 per hectare.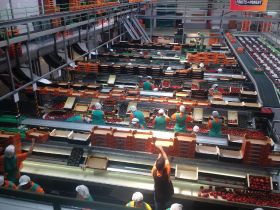 In the packhouse meanwhile, the company has opened a new coldstorage chamber enabling the rapid cooling of all arrivals, helping to maintain quality, extend product shelf-life and saving handling time, energy and costs.
"Innovation and investment are bringing about continual improvements in our production and packing processes so that we are well positioned to take advantage of new opportunities wherever the arise," Presseguer concluded.