Brian Kocher, David McInerney, Tina Lawton and Sandor Nagy join board of post-harvest solutions provider
AgroFresh Solutions has announced four new appointments to its board of directors.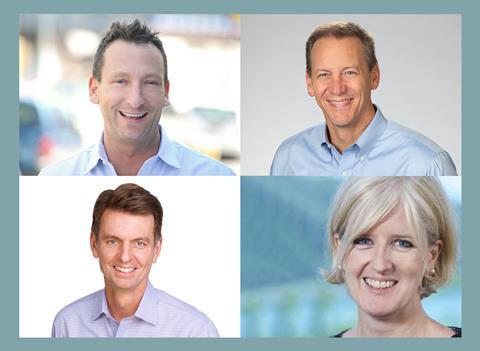 The post-harvest produce freshness solutions provider recently announced a go-private transaction with investment funds associated with Paine Schwartz Partners and its new board features a diverse mix of industry experts with global expertise from across the fresh produce supply chain.
The appointments include former Calavo chief executive Brian Kocher as board chair; founder and chief executive of Fresh Direct, David McInerney; former Syngenta APAC president Tina Lawton; Driscoll's chief operating officer and head of supply chain Sandor Nagy.
Clint Lewis, chief executive of AgroFresh, said the makeup of this new board includes exceptional leaders from across the fresh produce industry.
"Now as a private company we have an even greater focus and added support to fulfil our vision to be the global leader in the post-harvest sector of the fresh produce industry. Our new board of directors features a diverse mix of industry executives from across the globe with decades of combined experience in food and agriculture," said Lewis.
"I look forward to working alongside these new appointees to help guide our company as we work to help even more customers globally produce a consistent supply of high-quality fresh produce, minimize unnecessary food loss and to do so sustainably."