Avocados Australia CEO hails opening of the Indian market as a "game changer" for the industry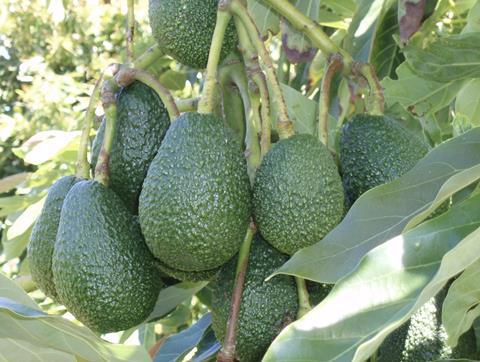 Australia's avocado industry is celebrating the news that India has opened its doors to its Hass avocados.
Final approval of the protocol is subject to Australia completing ten successful trial shipments, and Avocados Australia chief executive John Tyas said the industry was "very confident" it can achieve that.
"With the industry now capable of producing a strong supply of Hass avocados, having access to an overseas market such as India will be a 'game changer' for our industry," said Tyas.
"We believe there are great opportunities for Australian avocados in India and it is a market with enormous growth potential."
Tyas commended the Australian government on its efforts to achieve this outcome for the industry.
"The Australian government has worked very hard and closely with industry to achieve a commercially viable and workable protocol that all Australian Hass avocado growers will be able to use," he said.
The Hass avocado market access agreement with India is underpinned by a A$3m investment into research to support the export of the fruit, according to a media release from Hort Innovation.
Delivered through Hort Innovation using industry levies and funds from the Australian government, some of Australia's leading scientists partnered with the avocado industry to develop phytosanitary data that demonstrates the health and safety of Australian Hass avocados is in line with India's import requirements.
Hort Innovation chief executive Brett Fifield said in-market consumer insights gathering, inbound trade missions and strategic planning through a targeted export strategy have also been a focus for the industry.
"Getting to the point the Australian government has with India today is no small feat," said Fifield. "As well as significant work by the government, this trade agreement, which is enacted after ten successful shipments, has been informed by hundreds of hours of research. That includes developing novel phytosanitary measures for the fruit, which involve rigorously applying treatments to our avocados to prove they are pest and disease free with no impact on quality."
Avocados Australia is optimistic of competing in the Indian market, noting that its relative proximity to the country is "very favourable" compared with competitors.
Trade will also be facilitated by the Australia-India Economic Cooperation and Trade Agreement (ECTA), which entered into force on 29 December 2022 to deliver tariff cuts on Australian imports to India.
"The recently agreed tariff reductions for Australian avocados also strengthens our competitive position in this market," said Tyas.
Antony Allen, CEO of The Avolution, one of Australia's leading avocado exporters, said he was proud to announce the company's "premium quality Hass avocados would be heading to the Indian market".
"India is a fast-growing market for avocados and just beginning its love affair with avocados, and we are thrilled to bring our premium quality Hass avocados to Indian consumers.
"We undertook an extensive market investigation tour in January 2023 to Bangalore, Mumbai, and Delhi to assess the market and retail situation in preparation for the opening of the Indian market for us.
"This new market access is a great opportunity for us to expand our export business and strengthen our relationship with Indian consumers, and we look forward to building a long-lasting relationship with our Indian customers."