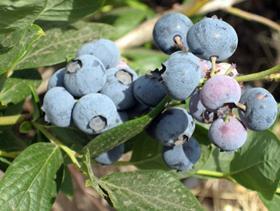 A US newspaper has 'jumped the gun' reporting a long awaited agreement to allow the export of Oregon blueberries to South Korea had been finalised.
Earlier this week US newspaper the Oregonian reported South Korea had given the green light to exports from the state, and reported shipments could begin as soon as July.
US Highbush Blueberry Council executive director Mark Villata, however, told Fruitnet.com the article was mistaken and Korea was yet to grant access to the state.
Mr Villata said that while Korean officials have all the technical data they require, and have made visits to Oregon to view farming and handling practices, nothing had been signed off on between the two countries.
"We're hoping to see everything finalised by the middle of next month (July), but until that happens access for Oregon Blueberries to the South Korean market must still be considered a work in progress," he said.
Bryan Ostlund from the Oregon Blueberry Commission told Fruitnet.com any access agreements were yet to be finalised.
"Oregon has been working with South Korea for many years, but nothing has been finalized and Korea does not currently allow imports of fresh blueberries from anywhere in the world."