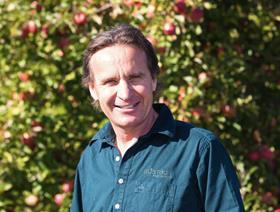 Bostock New Zealand has partnered with Milford Asset Management to capitalise on growing demand for organic Honeycrisp apples.
The pair's new venture, Southern Honeycrisp New Zealand, has purchased five established organic Honeycrisp orchards in the South Island of New Zealand.
The fruit grown on these orchards will fill a gap in Northern Hemisphere supply, with North America set to be the core market.
"Our US customers have been continually asking for organic New Zealand Honeycrisp to meet their growing demand," said Bostock New Zealand owner, John Bostock.
"We've listened and have responded and are thrilled to now meet the demands of our customers, who are all eager to sell organic Honeycrisp in the US in the spring and summer months, when supplies are limited. Purchasing from New Zealand will ensure year-round supply of fresh, organic Honeycrisp apples."
Milford is a specialist investment manager with offices across Australia and New Zealand.
Brooke Bone, investment director of Milford, said Bostock New Zealand's expertise, coupled with Honeycrisp's rising popularity, made the new venture an attractive investment opportunity.
"This is an exciting opportunity for our investors to get access to a premium horticultural investment in partnership with one of New Zealand's top horticulturalists," Bone explained. "We're pleased to invest in the local economy, exporting a great New Zealand product.
"Most US retailers report that Honeycrisp is their biggest seller and outsells most other apple varieties. It's a hugely popular apple in the US and continues to grow in popularity."
Read more about Bostock New Zeland in the February edition of Asiafruit Magazine, available via the Asiafruit app.