Retail group announces its entry into the warehouse club format in Thailand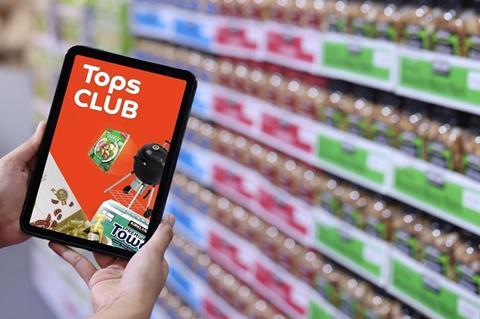 Central Food Retail under Central Retail has announced the launch of Tops Club, a membership-based warehouse-style grocery format in Thailand.
The company has also revealed its Bt18bn (US$497m) five-year strategy setting out goals such as becoming the number one food retailer in Thailand and Vietnam, tripling its revenue and expanding its store presence to 1,700 locations.
The first Tops Club is set to officially open in September 2022 in Rama II. It will stock more than 3,500 products of which 70 per cent will be imported goods and exclusive brands. Product categories will include fresh ingredients, dry ingredients, snacks, home essentials, toys, camping supplies, and sport equipment.
Stephane Coum, chief executive officer - Food Group, Central Retail, said the company wanted to cater for every need with its growing range of formats.
"For the past 26 years, as the first supermarket in Thailand, we've always focused on offering the best experience and meeting the needs of our customers. We never stop improving and always seek new growth opportunities," said Coum.
"We have expanded our business to cover all segments, and today we have many store formats nationwide, including Tops Market, Tops Food Hall, Tops Daily, Central Food Hall and FamilyMart. The variety of formats coupled with the assortment of products and services via omnichannel platforms, we are able to cater to every need of our customers anytime."