Gaining access to China was an important milestone for the Philippine durian industry but there is still work to be done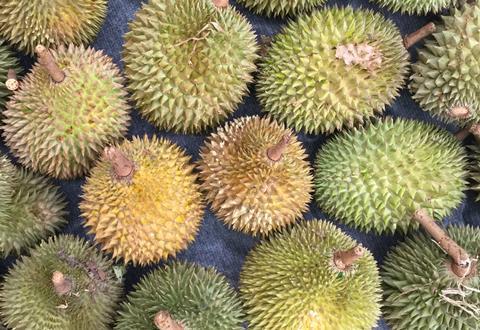 The Philippine durian industry is thrilled to have gained access to the Chinese market but there is still a way to go until it can make the most of the potential on offer.
According to a report from the Manila Bulletin, growers from key production region Davao are eager to start servicing the market and believe it will bring benefits to many.
"This is really a big step for durian farmers. Hopefully, because of this market, it will open the doors to help, simple backyard durian farmers," said Emmanuel Belvis, the president of Durian Industry Association of Davao City.
The higher prices on offer in China will be welcomed by an industry that is facing increasing prices for agricultural inputs. Additionally, some in the industry will need to improve farming practices and phytosanitary standards and attain PhilGAP (Good Agricultural Practice) certification.
"We hope that the government – the Department of Agriculture and the Dost-Philippine Council for Agriculture, Aquatic and Natural Resources Research and Development will train durian plantation owners and packaging factories to study Chinese food standards; and also train the farmers on planting technique, using fertiliser, preventing tree disease, etc," said Henry Lim Bon Liong, president of the Federation Of Filipino Chinese Chambers Of Commerce and Industry.