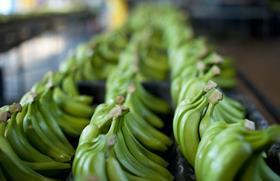 Cambodia and China have signed a Free Trade Agreement (FTA) a development which that could increase the fruit trade between the two countries.
According to a report from Reuters, Hun Sen, Prime Minister of Cambodia and Wang Yi, China's foreign minister oversaw the signing on 12 October in Phnom Penh.
While the details of the FTA have not yet been made public, Pan Sorasak, commerce minister of Cambodia, said the agreement is due to enter into force in early 2021.
"The signing of the agreement signifies even stronger ties between the two countries and marks another key historical milestone for Cambodia China relations," said Sorasak.
"(It will) provide a more robust economic partnerships through a higher degree of market access, liberalisation for goods, services and investment."
Cambodia has eagerly awaited the FTA given the potential the Chinese market holds, particularly for fruit exports.
Over the past year China increased access for Cambodian banana exporters causing a dramatic rise in exports.
The Cambodian mango industry has also been eyeing opportunities in China and the FTA could provide improved access to these fruits and more.
Enjoyed this free article from Asiafruit Magazine? Don't miss out on even more in-depth analysis, plus all the latest news from the fresh produce business. Subscribe now toAsiafruit Magazine.